Here's the buffet about ready to leave the building . . .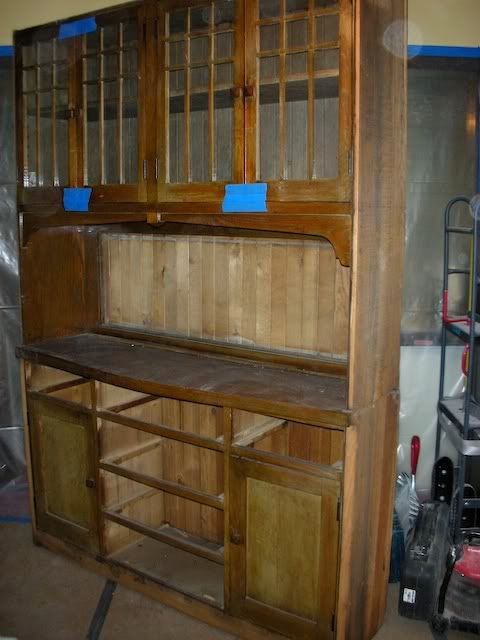 Sad. I feel really bad.
Here's the demoed kitchen, down to the studs . . .
The old tile was that tiny octagon pattern.
But all was well when I received the new tub and sink . . .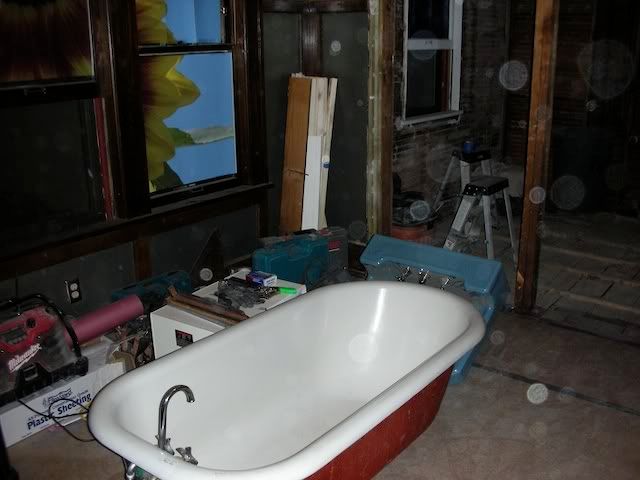 So the dudes came, took the buffet, and delivered the tub and sink. All for a trade. I also decided to not do the in-floor heat, which saves a lot in electrical, and keep the old radiator instead, since the tub's the right size (5ft), and I won't have to move the toilet, so that'll save some headache, too.
Oh, BTW, here's what my living quarters look like right now . . .