OK, here are some pics of the (almost) finished kitchen and bath. The painters have to stain the wood in the kitchen, and paint the built-in in the bathroom.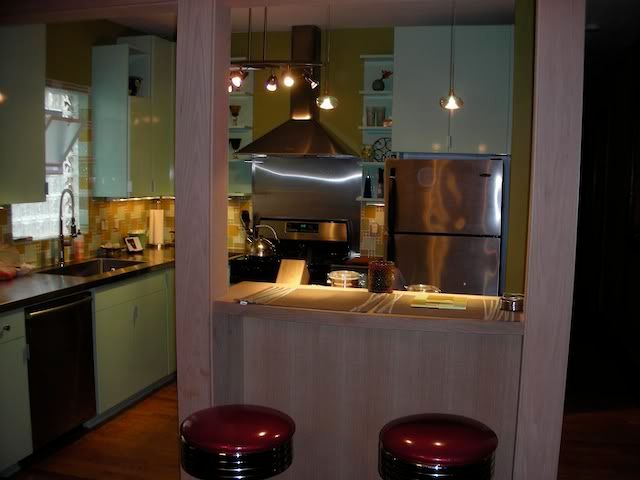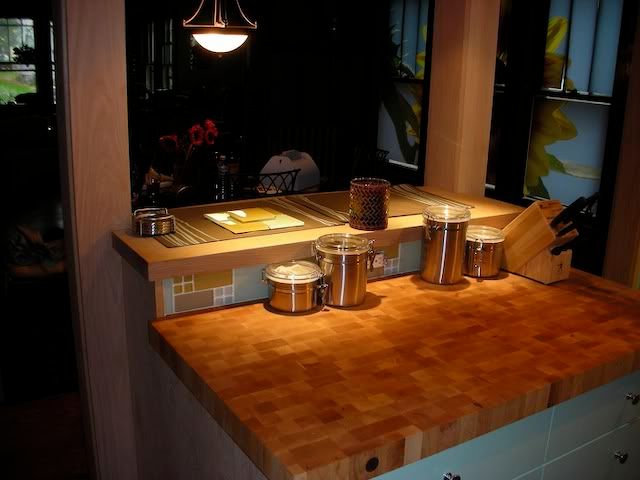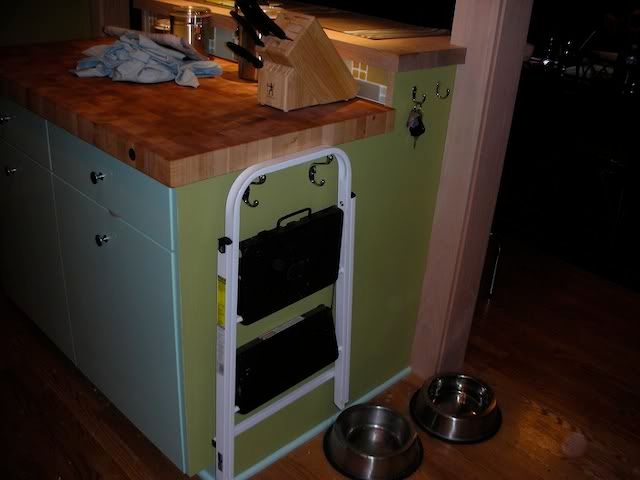 Here's the bathroom . . .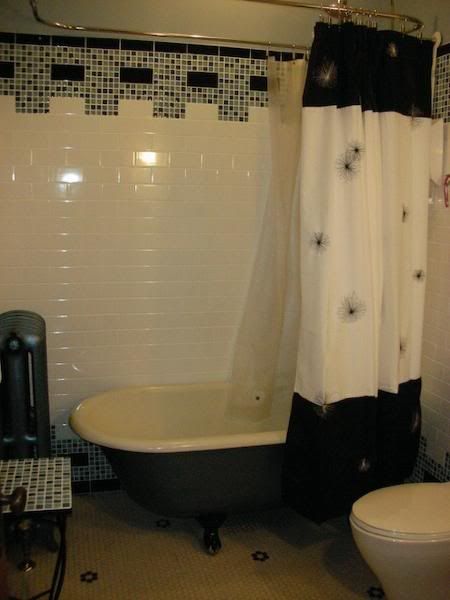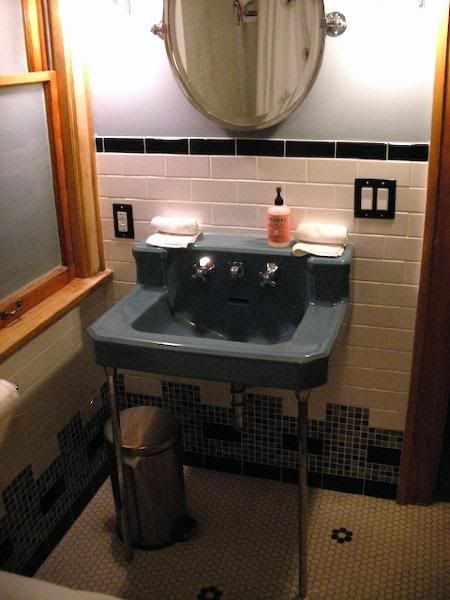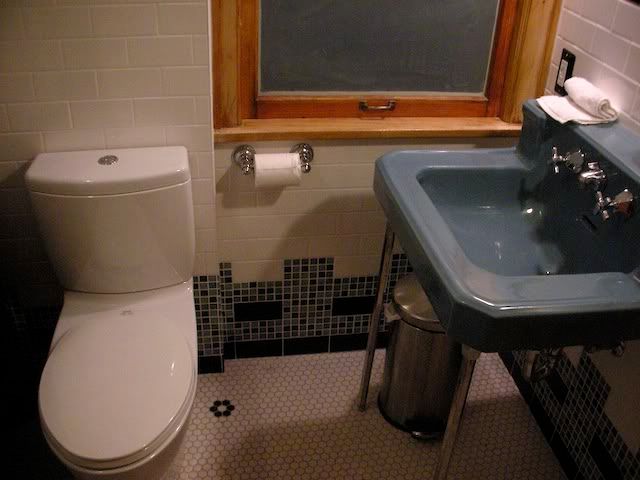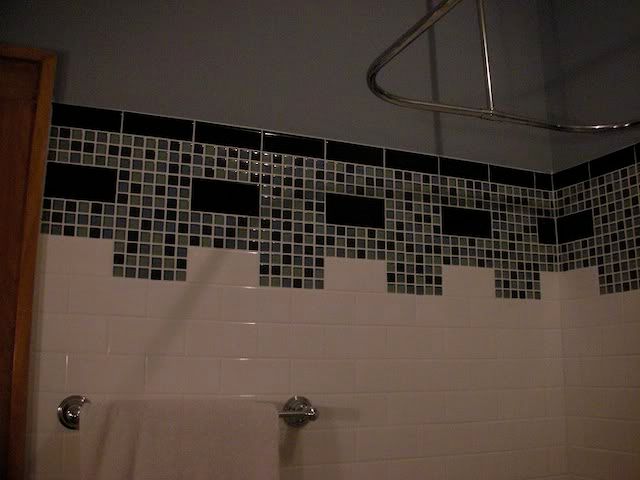 Here's a pic of the table I made out of the bathroom tile . . .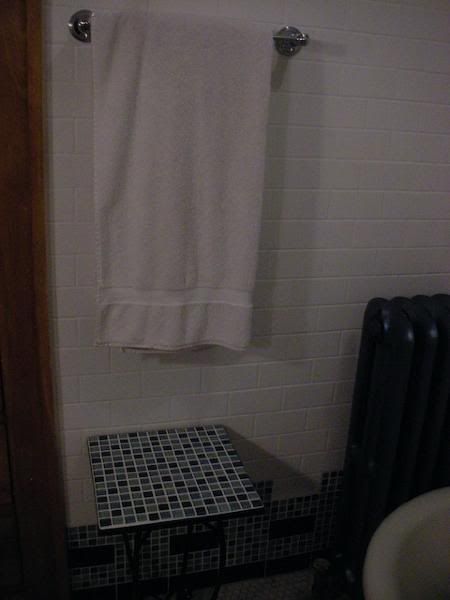 I Love it sooo much it's not even funny. I actually had so much fun (in retrospect) doing the decorating I am going to school to be an Interior Designer. I'll post more pics after it's all done. So happy!!!